20 helpful Do's and Don'ts when extending your home.
If you're doing up a house around Cheltenham or Gloucester, have a growing family, need a home office, or just want more space, an extension can be the perfect addition to your home.
There are plenty of things to consider when taking this route, so here is our list of our 20 Do's and Don'ts when considering or starting the process.
Do – Pick the right Architect. This may seem like a daunting first task, but generally see if they have the relevant experience to the type of extension you'd like to build, and then see if you get on with them and like what they have to offer. If they're a RIBA Approved Architect, this is a good measure of their credibility.
Don't – Be tempted by Architects or builders who provide you with a low estimated initial quote. Those builds often have a multitude of hidden costs.
Do – Brush up on some terminology. Boundary wall, RSJ, per square meter etc. This will help massively when discussing and understanding your build.
Don't – Forget about the boiler!
Do – Plan for the building process. Take into consideration things such as: where you could put a skip? Will a digger need to get to the back of your house? Where will you store building materials? How will you secure your home when knocking down walls?
Don't – Use uncommon materials. Unless your Architect has lots of experience working with unusual materials, and with builders that can build with them, it's not the most recommended route to take, and can cause time delays and additional cost.
Do – Get detailed plans drawn up. This minimises room for mistakes or confusion.
Don't – Forget to think about the internal build. Things like flooring types, kitchen builds, electrical and plumbing all need to be considered when planning timescales.
Do – Research if anyone in the surrounding area has completed a similar project on a similar property to yours, ask what problems they faced.
Don't – Forget Insurance.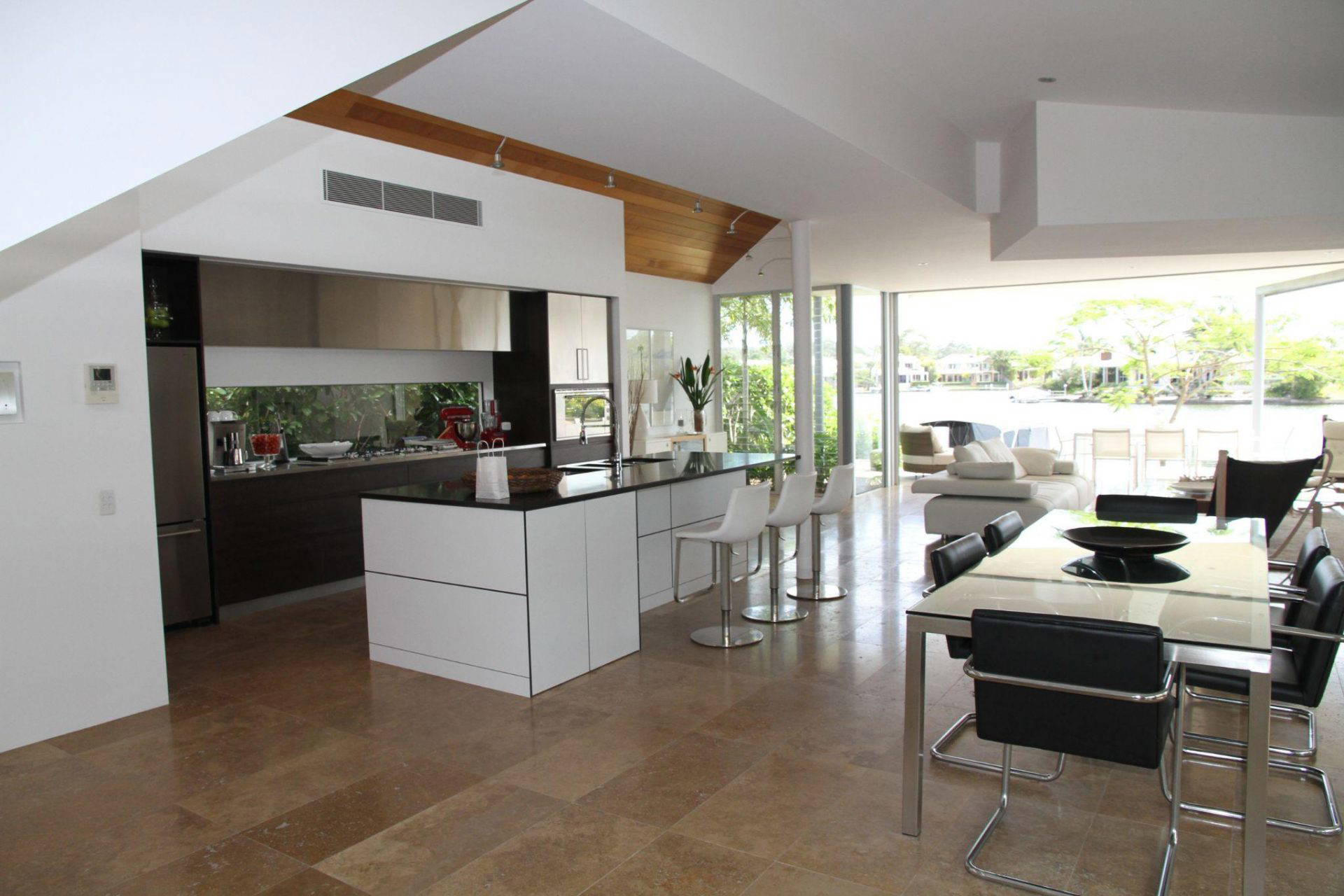 11. Do – Consider the time of year. The proposed time frame and the seasons are something to definitely think about.
12. Don't – Forget to think about longevity. How else could you use your new space in 10 years time? Will someone with children be put off with some design decisions if you come to sell your home? Etc.
13. Do – Plan how it will affect your life. Do you work from home? Building noise and distraction might affect your work. Do you have kids? Consider things like safety, dust, disruption etc.
14. Don't – Leave ordering interior choices until the end of the build. Sometimes a kitchen can take up to 10 weeks to be delivered.
15. Do – Try and get upfront costs from everyone you are working with. This way you can see how your budget is being spent and allows for some contingency to be made.
16. Don't – Be shy. Increasingly homeowners are taking on a bit of the project themselves to save some money, whether that be laying flooring, painting, tiling or fitting a kitchen. This is fine, but don't be shy to let everyone know who's doing what to minimise confusion and/or delays.
17. Do – Get up to date with building regulations. This may affect the type of windows, doors or heating systems you can consider.
18. Don't – Change your mind. Ultimately this is hard as options and ideas can change, but to save time, money and disappointment, it's best to know exactly what you want before you start.
19. Do – Make yourself available and contactable. Try to always be able to take a phone call or answer a text, or let your team have a couple of contact numbers. Decisions will need to be made during the process and if you are not able to be contacted this will cause delays.
20. Don't – Stress. Ultimately your project will have its moments, but stress is quickly minimised if you hire experienced and knowledgeable architects such as ourselves.
If you're based around Cheltenham or Gloucester, we at PSK would love the opportunity to help you avoid the don'ts and do the do's, with all your Planning Consultant and/or Architects needs. Get in contact today.